28/06/14 07:33 PM
The NZSCA RTR Subcommittee advises that the following clauses in the 2014 RTR Enduro rules are amended as follows:

3.4 Tires - Hard tires only. No foam tires. O - rings and/or nail varnish on front tires not permitted.

15.1 Rear Tires - Any Slot.it F series or N series tyre with a maximum wide not exceeding 11.3mm. Each tyre must be visibly marked with both Slot.it and the tyre compound.

15.3 Wheels - Stock Slot.it aluminum wheels on rear with inserts. No magnesium wheels permitted. Front wheels must be stock plastic wheels to match rear wheel inserts.
25/06/14 07:24 PM
The Nationals were held over the weekend, with a small but intimate field of competitors. Fantastic close racing, most classes coming down to the final race to decide the overall champion. Something great to see was 3 father son combos. Chris Dillon won Opens and Group 12's. Chris Parkes taking out the Standard and Amateur Falcon classes. Paul Belchambers winning Expert Falcon. Full Results and Photos to follow.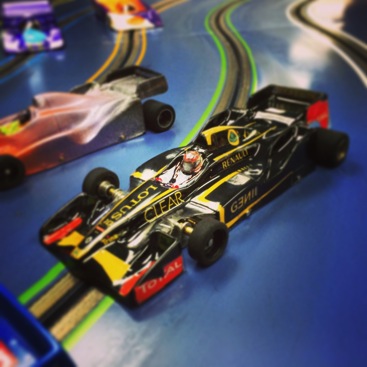 Paul Belchambers Graeme Mitchell Memorial winning car.