16/03/14 04:27 AM
Could each club please circulate this to their members and gather orders from those who are interested.
Once we have your orders it will take very little time to produce these.
Deadline for orders is
April 14th
- that's directly after the 24th Enduro weekend.
To keep cost down NZSCA would like to be able to send each clubs orders complete to each club, all at once.
Sizing of the Tees - Sizes range from Men's M to Men's XXXL - so M, L, XL, XXL, XXXL.
An L is a good fit for Chris Dillon, an XL a loose fit - a XXL would probably be a good fit on Zippity (Ron Thornton)
Feel free to email
Chris Dillon
with any questions!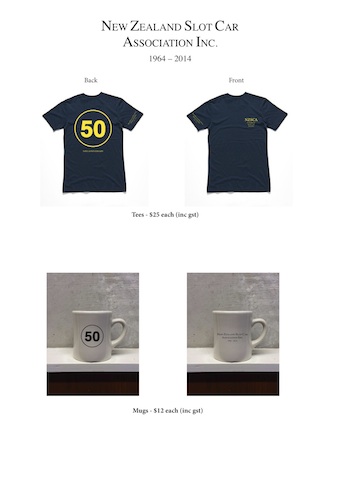 07/03/14 07:38 PM
2014 Endurance Rules
Rule 5.6 has been changed to Gears - Free, it did read Gears - any 48 or 64 pitch gears allowed.
06/03/14 07:58 AM
Results and a few photos(thanks Allan Tucker) from the RTR Nationals over the weekend have been uploaded. Looked like a event enjoyed by all with close hard racing.