17/04/14 11:25 AM
1st)
WestSlot 5462 Laps - Kieran Dale, John Crothers, Dion deGraaf, Steve Murrey.
2nd)
W.O.T 5455 Laps - Chris Dillon, Alan Tucker, Keith Cheeseman, Gill Andrews.
3rd)
Rainbow Racing 5110 Laps - Paul Belchambers, Russel Levy, Ron Thornton, Chris Parkes, Simon Moody.
4th)
Central North 5029 Laps - Dan Smith, Paul Caplan, Darren MacLeod, Paul Le Breton, Stu Smith.
5th)
Mainland 4679 Laps - Neil Bidwell, Andrew Bidwell, Drew McCarthy, Kerry Radford.
6th)
Pitlane 4445 Laps - Graeme Saxton, Garry Ferguson, Tim Wright, Sefton Davis.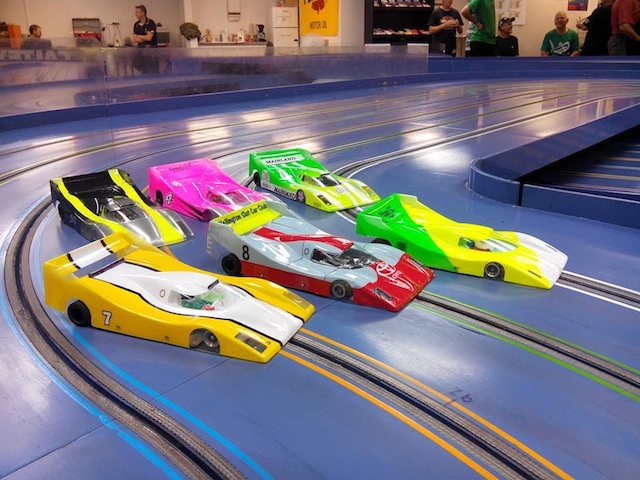 Photos and detailed results to follow.
10/04/14 03:42 PM
Revision two dated 2/4/2014 of the 2014 Rule Book has been published onto the website. Changes under the 24th Scale Classic and Can Am, to Rule 5A. 7 Body Trimming and Cut Outs, has been simplified in the interests of clarity. The clause below no longer applies.

(Any exceptions to this have to be substantiated by photographs of the full sized car that clearly show you have accurately replicated the amount of rear body-work on the full sized car) Removed.